Amanda Harris's research on the Australian Elizabethan Theatre Trust's archive in the National Library of Australia has led her to explore histories of key performance events on Australia's stages of the 1960s. In a recent talk about her NLA Fellowship, Amanda discussed 1963 performances by the Aboriginal Theatre – a group formed by the AETT's Director Stefan Haag, and made up of expert singers and dancers from Bathurst Island, Yirrkala in northeast Arnhem Land, and the Daly River region that wowed audiences in Sydney and Melbourne. The other performance Amanda discusses in this talk also occurred in 1963 and was part of the Pageant of Nationhood, featuring a ballet to a score composed by John Antill and choreographed by Beth Dean.
The research on Beth Dean's work also features in Amanda's recent article for Australian Historical Studies "Pan-Indigenous Encounter in the 1950s: 'Ethnic Dancer' Beth Dean". This article explores the significance of Dean's early-1950s touring performances of Australian Aboriginal, and other Indigenous cultures of the world in exposing Australian regional audiences to notions of what Aboriginal music and dance looked like. Dean's shows claimed to authentically represent Australian Aboriginal dance traditions, even though her experience and interaction with the owners and performers of these traditions was very limited.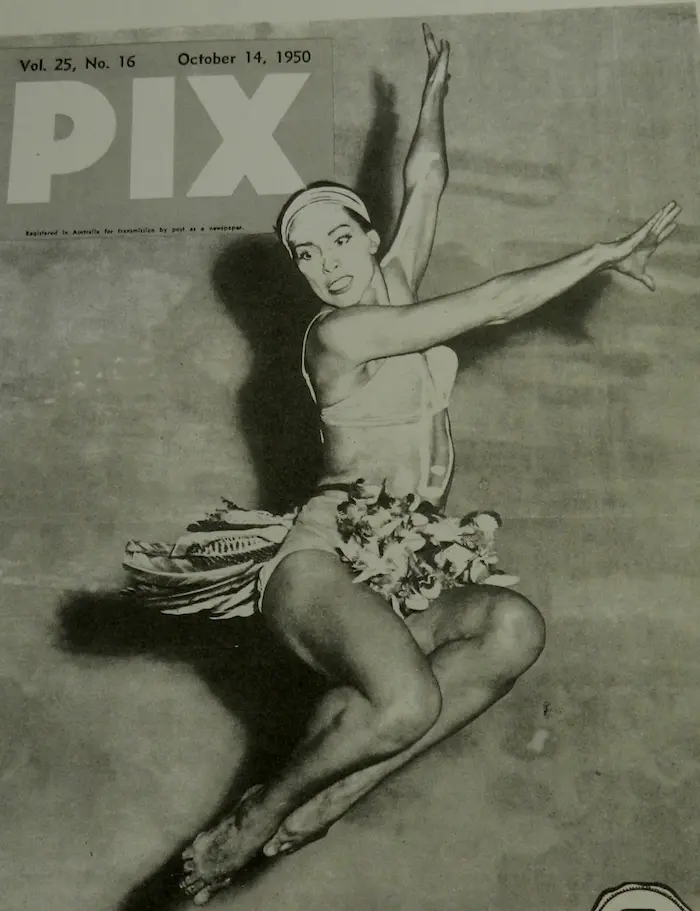 The Trust's online archive of programs from the AETT's history is an exciting new resource, that will hopefully lead to more extensive research into the AETT's history, and its importance in Australia's performing arts traditions.