The Trust is proudly supporting the Australian Youth Classical Music Competition in 2018
Congratulations to the National Finalists competing in the Australian Youth Classical Music Competition this year!
Concert Details:
Baroque and Classical - Saturday 21 July 2pm
Romantic and Modern - Sunday 22 July 2pm
Keith Humble Centre, The Geelong College
National Finalists
Yebin Yoo - Violin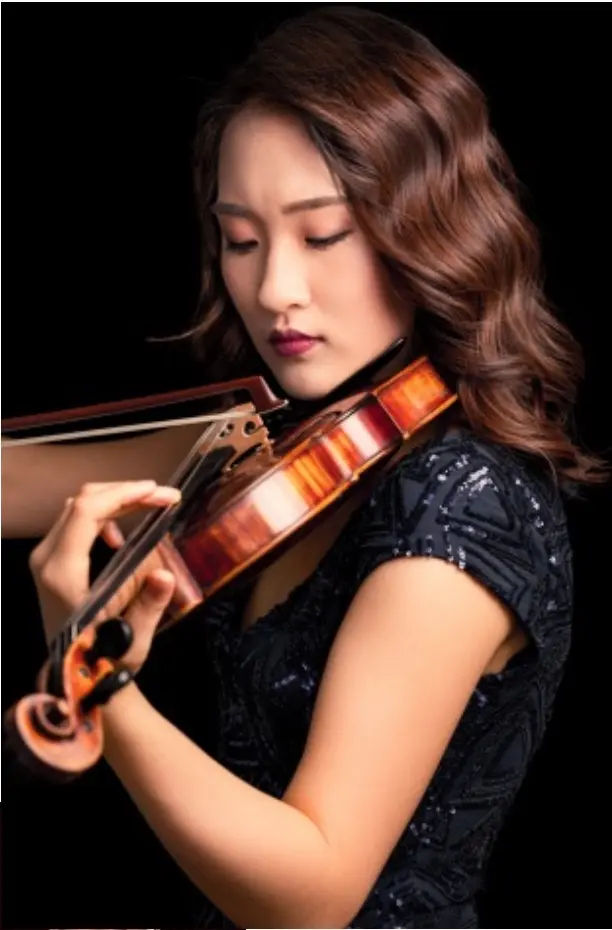 Yebin was named the winner of the Gisborne International Music Competition at the youngest age in the competition history, also receiving the Pultron Composites Award. She has also won the Australian National Youth Concerto Competition, Preston Youth Concerto Competition, Hephzibah Menuhin Memorial Award and the National 3MBS 'The Talent' Competition.
She has appeared as a soloist with the Preston Symphony, Queensland Youth Symphony, South Melbourne Symphony, Melbourne Youth Orchestra, Art of Sound Orchestra, performing the Tchaikovsky, Sibelius, Brahms, Beethoven and Khachaturian Concertos.
Yebin Yoo is 18 years old and studies under Dr Robin Wilson at the Australian National Academy of Music. In September, she will begin studying at New England Conservatory in Boston with Professors Ayano Ninomiya and Miriam Fried. She has previously studied with John Curro.
James Zong - Piano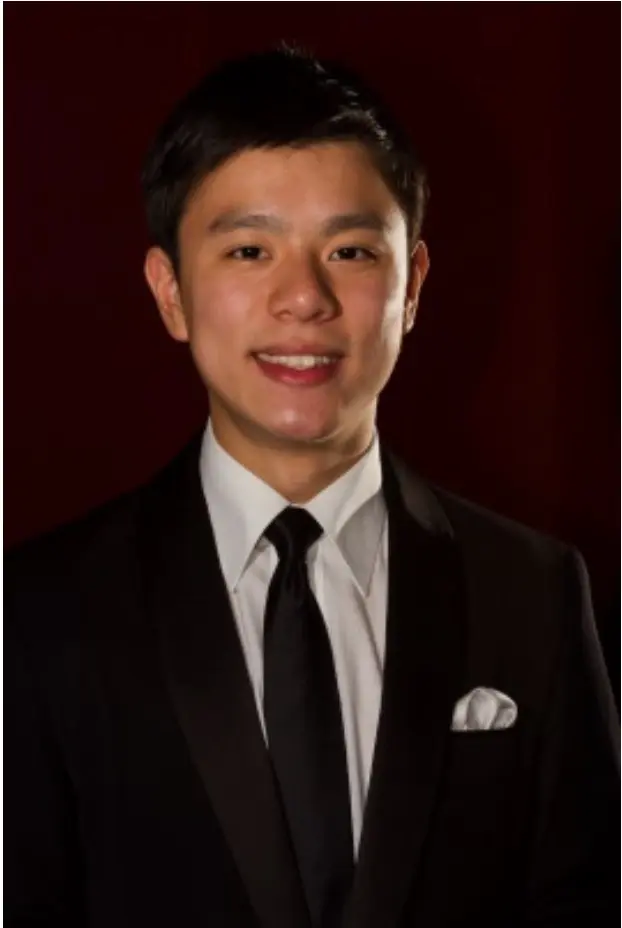 James Zong is a fourth year student completing a Bachelor of Music and Bachelor of Laws double degree at Monash University. He is presently under the tutelage of Len Vorster. In 2017, James won First Prize in the East Coast International Competition (USA) and was invited to make his Carnegie Hall debut at the Weill Recital Hall in New York City. James has been awarded the Associate in Music and the Licentiate in Music, and is also the recipient of the Victorian Premier's Award for Music Performance. James' excellence in university studies has been recognised by the Monash University Arts Awards through the Jascha Spivakovsky Prize, the Joan Earle Prize, and the Cengage Music Theory Prize.
Hannah Shin - Piano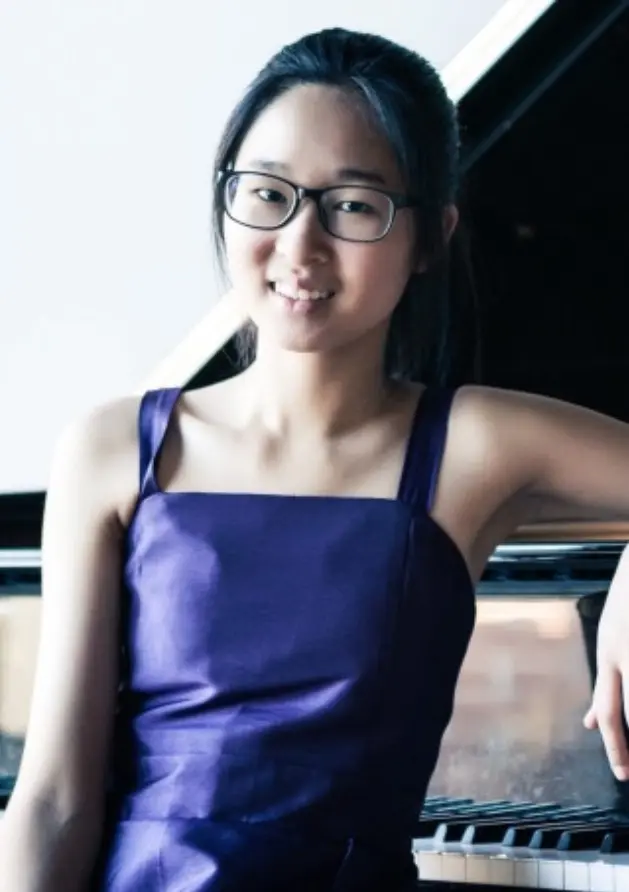 Hannah Shin, a student of Glenn Riddle at the Melbourne Conservatorium of Music, is one of Australia's leading younger generation pianists and has garnered prizes and accolades around the world, at international competitions in China, Thailand, Malaysia and America. Her numerous concerto appearances include works by Mozart, Beethoven, Chopin, Liszt, Tchaikovsky and Prokofiev, with renowned orchestras such as the Salzburg Chamber Soloists, Thailand Philharmonic, Ningbo Symphony and Poland International Quartet. She has also performed with various Melbourne orchestras. Solo highlights include being the youngest pianist invited to participate in 3MBS' Beethoven Marathon at Deakin Edge Auditorium, and being showcased at the Sydney International Piano Competition of Australia. She has given recitals in the USA, Germany, Denmark, Russia, and throughout Asia.
Rio Xiang - Piano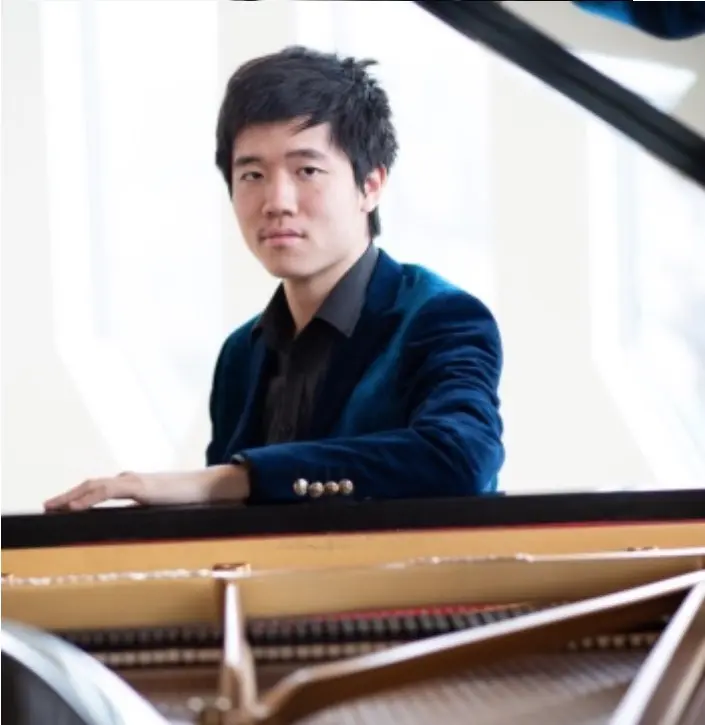 Rio started piano at the age of 8 and composition at the age of 9. His current piano teacher is Stanislav Loudenitch and composition teacher is Richard Gill. He has won many prizes in the Sydney and Woollongong Eisteddfod Piano Competitions and recorded for Sydney Fine Music 102.5 and ABC Classic FM. He has participated in numerous international competitions recently taking the 1st prize in Arthur Dann Piano Competition in the US in 2017. He has also performed in many concerts in Sydney and has attended in the Shanghai International Music Festival, 7th China International Competition Music Festival, Aspen Music Festival US, Lake Como Summer Piano School Italy and the Art of the Piano music festival Cincinnati. He played with the Xiamen Orchestra, Beijing Huanzhou Orchestra, Minnesota Orchestra and Queensland Orchestra. Rio will compete in the Hamamatsu International Competition in Japan in November 2018. He is also preparing for the Tchaikovsky International Piano Competition and Hilton Head Piano Competition in 2019.
Kyla Matsuura-Miller - Violin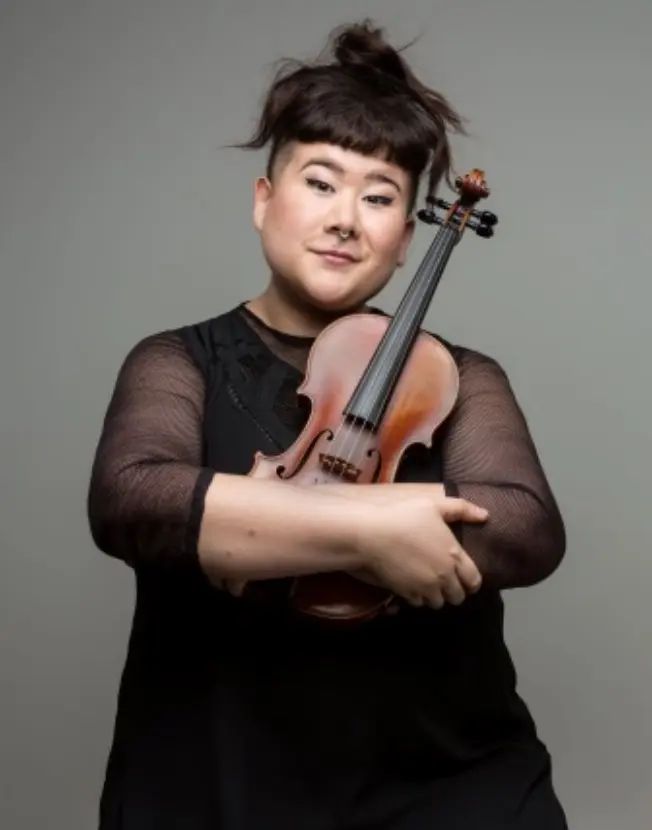 Emerging violinist Kyla Matsuura-Miller has enjoyed building a profile as an exciting and versatile addition to all facets of classical music making in Australia. Kyla studied with Michele Walsh at the Queensland Conservatorium and in 2015, moved to Melbourne to study at the Australian National Academy of Music under Dr. Robin Wilson. Kyla has played with the Australian Chamber Orchestra since 2017 when she was an Emerging Artist. She won first prize at the Melbourne Recital Centre Great Romantics Competition in 2017 and was the 2016 recipient of the Audience Choice and Best Sonata prizes at the Kendall National Violin Competition. Recent solo engagements include Lou Harrisson's Concerto for solo violin and percussion ensemble and Max Richter's Four Seasons Recomposed in Brisbane. She is looking forward to performing Mozart's Sinfonia Concertante with violist Brett Dean at Melbourne Recital Centre later this year.
Ennes Mehmedbasic - Oboe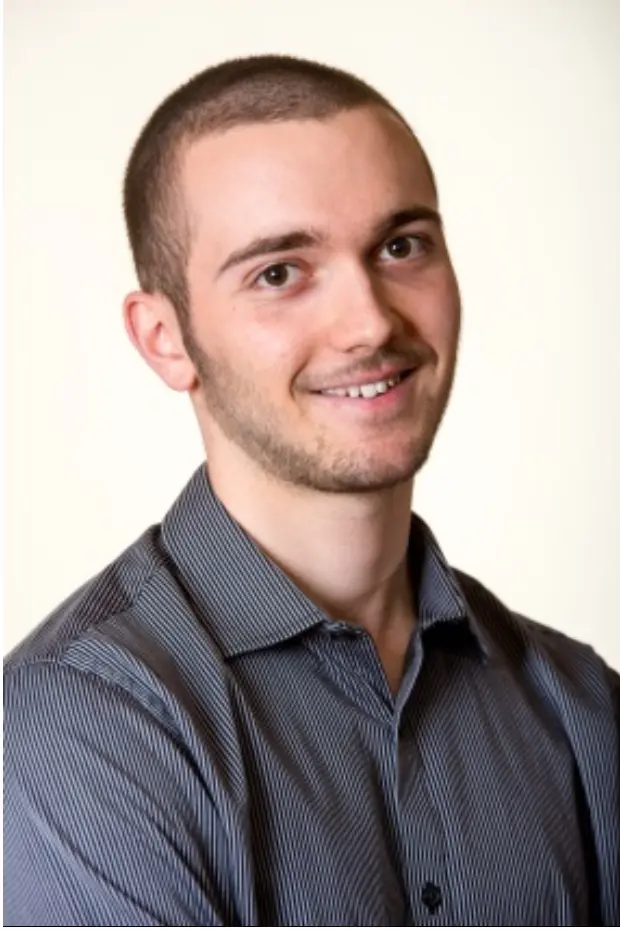 Ennes finished his oboe studies at the Sydney Conservatorium in 2016, and has been working as a casual orchestral musician, including with the Opera Australia Orchestra. He has considerable youth orchestra experience, with both the Sydney and Australian Youth Orchestras (2009-2016). As a soloist, Ennes has appeared with several community orchestras around Sydney, including the North Sydney Symphony Orchestra and the Ku-ring-Gai Philharmonic Orchestra. He has also had some success in competitions, being the winner of the 2014 Fine Music 102.5 Young Virtuosi Award, and a finalist of the 2015 Australian Young Performers Awards.
James Dong - Viola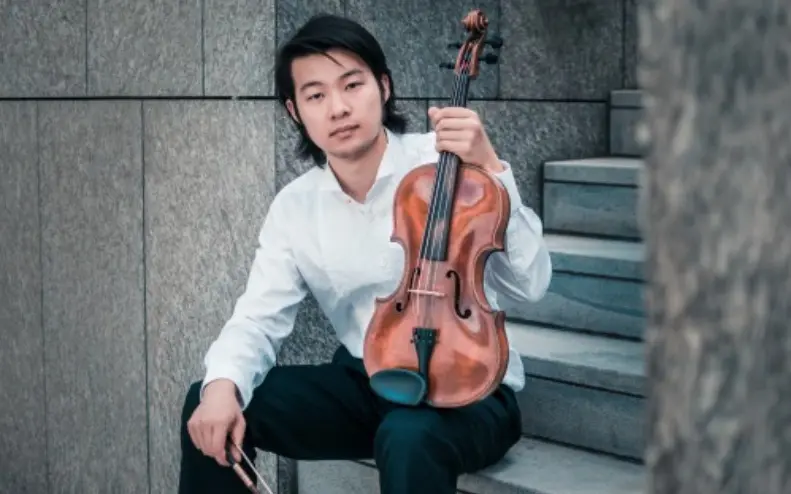 James began music lessons at the age of 6, and has studied with Sook Yoon, Mark Drummond, Robert Wakely, George Vi and Ole Bohn. His major achievements include winning the 2012 Gisborne international music competition and the 2016 Australian concerto competition. For his final recital at the Sydney conservatorium of music, he was the first student in the school's history to receive a perfect score of 100%.

Besides playing the viola, James enjoys playing the piano and cello and is also a keen composer. In his free time he loves to play chess and tennis.
Magdalenna Krstevska - Clarinet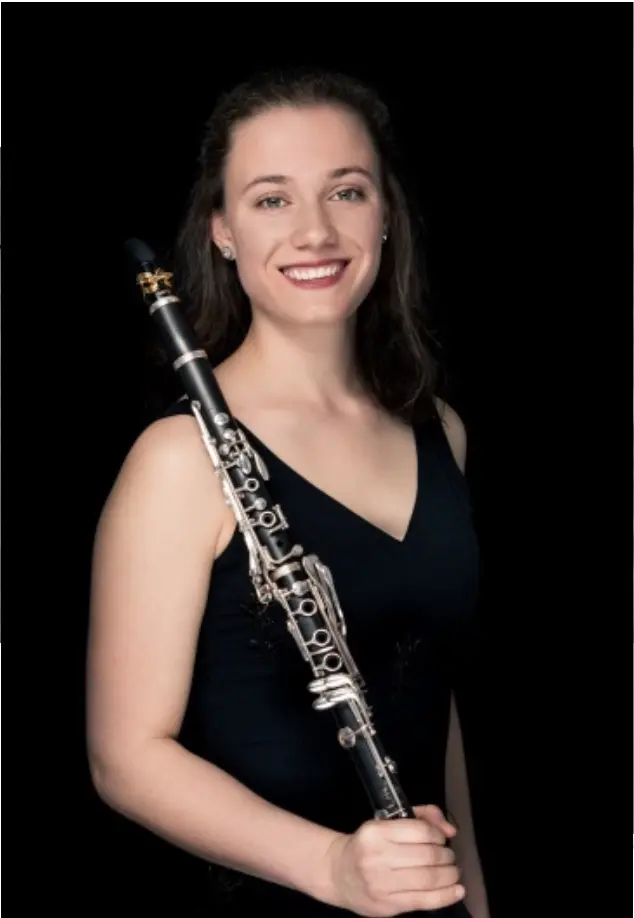 A passionate and dynamic performer, clarinetist Magdalenna Krstevska is steadily paving her way as one of Australia's leading young musicians.
A graduate of the Melbourne Conservatorium of Music with First Class Honours, Magdalenna recently completed her studies at the Australian National Academy of Music. Her accolades include the Australian National Young Virtuoso of the Year and the 3MBS Young Performer of the Year awards. In 2017, she performed the Nielsen Clarinet Concerto with the Tasmanian Symphony Orchestra.
This year, Magdalenna has performed regularly with the Sydney Symphony Orchestra as part of their prestigious Fellowship program. She has also previously played with the Melbourne Symphony, Tasmanian Symphony and Australian World orchestras and has toured internationally with the Australian Youth Orchestra.
For more information, visit www.aycmc.org.au